Allworx Phone System Overview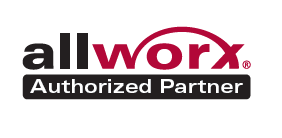 Is your aging phone system slowing down the productivity of your remote workers?
Can your system keep up with business, and reliably support your virtual employees? Trust Allworx to provide end-to-end communication solutions that will keep your employees and customers moving ahead.
The Allworx family of VoIP products are designed to maximize how your business can communicate, while allowing you to manage your business by minimizing the resources required for administration and management.
Expand each site to as many as 250 telephones per site as your business grows
Expand to multiple sites by integrating with Internet connectivity
Grow economically with SIP trunks and telephones
Customize installation with features that meet your current needs
Allworx's communications systems enable your staff members to be more available to other staff, management and customers, enabling decisions to be made more quickly and impacting your bottom line. High call volumes — to sales, order entry and/or customer service — need special handling to maintain customer satisfaction. Allworx addresses all of your issues, makes the latest advances in communications available to you, and achieves business benefits for your organization:
Use presence management and unified messaging to maximize communications efficiency
SIP telephones enable your employees to "plug in" from any location with a broadband connection
Add mobility for your workforce with smart-phone integration for presence, messaging and conferencing
Connect up to 30 users with multi-way conference calling
Apply Automatic Call Distribution to handle call routing and handling for high-volume departments
At Allworx, we're passionate about exceeding customer expectations. Let us show you how to clear the obstacles with your aging system and get on a fast track with Allworx.